How to Successfully Start a Credit Repair Business From Home | An Actionable Guide for Entrepreneurs
Do you want to work from home?

Are you considering starting a credit repair business?
If so, we have great news. You have just found the most definitive completely free guide to getting your business off the ground.
This is your foolproof strategic step-by-step actionable blueprint to success.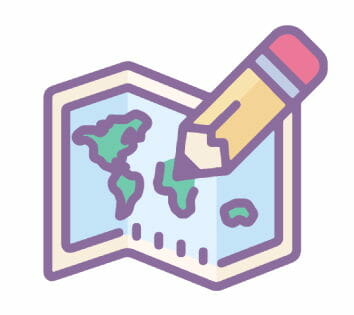 Here's the deal:
It is going to take some planning, determination on your part, a lot of hard work, and most importantly a clear and concise roadmap on how to do it.
And you've just landed on your roadmap!
Our roadmap is filled with over 15 years of knowledge and experience in the industry. We promise to give you some amazing tips and tricks that you never knew about. And we'll give it to you straight, The good, the bad and the ugly.
If you are going to have a successful business, you must make sure you are truly ready to dive into a credit repair business,
Let's quickly try to assess that!
Is a credit repair business really for you?
Do you have the right reasons to want to open a credit repair business?
If the answer is yes:
We are going to show you step by step on how to start a successful credit repair business in this guide.
Again, you want to make sure that this is the type of business that you really want to open.
Before we move on, let's make sure if this is for you.

If you have any of the following reasons listed below for opening a credit repair business from home, then this is probably the right choice for you if you:

  You already have some familiarity already with credit repair. Of course, if you want to get into the industry, you should have some understanding of how credit repair works. You should also be interested in the vertical as well. If not, you are definitely willing to learn.

  Doing hard work that truly means something is important to you. You get to work every day helping others to improve their financial lives. That makes for an amazing job. You will also be helping consumers with something that is their right by law.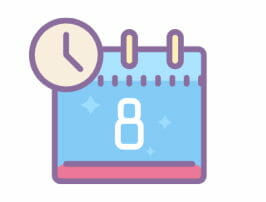 You want to create your own schedule and hours and you are tired of overworking yourself at your current job. When you start a credit repair business from home, you get to decide when you work and how long you work each day.

  You want more flexibility in your life. Are you tired of missing family events because of work? When creating a credit repair business, this does not have to happen anymore.

You're excited at the possibility of having unlimited growth potential. People all over the world need help to repair their credit and this will never change.

  You no longer want to have to commute and you want to save money on renting an office.

You have some marketing experience or you have a desire to learn.

  You're not afraid of hard work and working long hours, in the beginning, to get your business off the ground
These are just some of the many reasons why people decide they want to open a credit repair business.
If you fall under any of these categories or you have your own reasons for starting this type of business,
---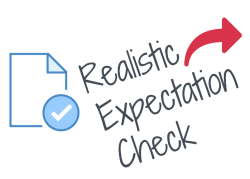 Let's keep this real: Starting a credit repair business is a lot of work. Many individuals that do not go into this business with realistic expectations fail.
Many do not understand the initial investment involved or the time that they need to put into this business.
You will need to do a good amount of studying to become an expert in the field and you will need to learn how to market in a competitive landscape.
If you are willing to do that, you will succeed. Don't worry, we will cover how to overcome any obstacles right here and right now in this training. If you follow along step-by-step, you can build a lifelong business that you will come to love.
---
Let's dig into the awesome benefits:
What are the benefits of opening a credit repair business?
In addition to knowing what reasons you have for opening this type of business, it may also be helpful in your planning to know what benefits there are when operating a credit repair business.


    A credit repair business can be very profitable. Check out this really cool credit repair business calculator that gives you a good benchmark to see an estimate of what you could be making and with how many clients.

    Credit repair is recession-proof. Whether the economy is doing well or really bad, consumers will always need credit repair help. This will give your business the opportunity to have continued revenue. People all over the world continue to need help repairing their credit. This is not going to change.

    You get to help people. It is a struggle to have financial issues. It causes stress, anxiety, and overwhelming feelings. By helping people to repair their credit, you can help to take these feelings away.

    Self-growing business. Once you help someone, they are likely to refer you to other people in their life who need to repair their credit. While this is not to say that you won't need to do any marketing, your business will basically grow on its own.

It is a semi-residual business. The average client stays in a credit repair program for 7 months. You can also upsell clients during that time and offer them maintenance packages when they want to leave the program.

It is relatively inexpensive to get out of the gate so can you start on a shoestring budget.
If you like the sounds of these benefits, it is time to start learning how to start building your credit repair business from home.
Step by step actionable tasks to starting and building your credit repair business
Now that you have made the decision to open up a credit repair business, it is time to carry out the tasks step-by-step to make this happen.
Having a business plan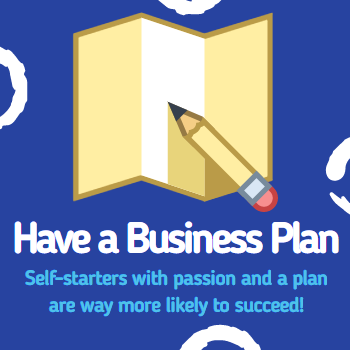 We highly recommend starting with a business plan. Many companies are formed without much thought behind them. Your chances for success will be multiplied if you set up a good business plan.
There are a few options for going about this and there really is no right or wrong way to do this.
There are essentially two different types of business plans.
One option is a traditional business plan which is essentially very detailed
If you have the time to do it on your own, we recommend this option. We also recommend this option if you are considering getting funded by a lender either in your startup or at some point.
Here is some great simple information on business plans from the small business administration.
Here is a downloadable relatively simple sample business plan.
Another option is a lean startup business plan
Some variables for choosing this option may be that you have a good amount of experience already or perhaps you have run several businesses before and you have a strong understanding of credit repair. In this scenario, you can just simply write what we call a lean startup plan.
What your business plan should include
No matter which option you choose from above, here are some key factors that your business plan should include.
30 quick points of what your business plan should include
The more time that you spend on these points listed below before you get started, the more you will have a full understanding of what you want to get accomplished.
We highly suggest learning as many of these areas as possible.
It will set the foundation for you to get started on your journey.
Use spreadsheets and Word documents to help you get organized.
Know your end destination
If you set out on a boat, out at sea with no destination in mind, you never know where it will end up.
But if you have a clear vision of your destination, and you set out to sea knowing exactly where you want to go, your success rate will be multiplied by 1000% and you will surely be able to reach your end destination.

Write down how and why you are getting started

What will make your service unique?

List some major drawbacks of your business

Make a complete list of your target demographic

Make a complete list of your customers' fears

How will you help your customers?

Write down all of your products and services

Write an elevator pitch for each

What results are your clients looking for?

What are your solutions to their problems?

What is your target market?

Have a marketing plan to target your market

Identify your team and key roles

Make sure to set baby goals and milestones.
Make a complete list of all of your competitors

Decide if you can get a market share from them

Have goals of projected revenue

Set plans and processes to realize those goals

Understand your profit margin

Understand average lifetime customer value

Understand why customers would choose you

Know your contribution and vision to the world

Know your future contribution

Create avatars for all of your demographics

Who are their enemies? And heros?

What are their pain points? What do they desire?

Where do they congregate?

Know and hit their emotional hot buttons

Learn about sales and get a sales plan in order
---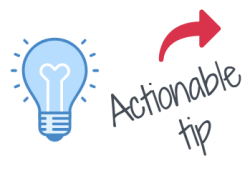 The more of these marketing points that you master, the higher your success rate will be.
If you are overwhelmed, take baby steps and start with just one thing. For example, start with the first tip listed above and
write down all of your reasons for getting started and what will make your service unique.
---
Getting a business name and entity formed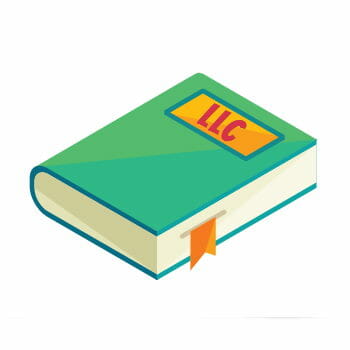 There are 2 parts to this, which some people get confused with.
We highly recommend that you create a business entity as an LLC or corporation, preferably an LLC for now, and then you can create a "doing business as" name underneath that.
You can name your LLC anything.
An example would be "Premier Holdings Group LLC". Then you could make your business name whatever you want for your website. An example would be TheScoreBusters.com. TheScoreBusters.com would be an entity that you own underneath "Premier Holdings Group LLC".
You can build other websites with different names as well, so you can have other entities under one roof.
Protect yourself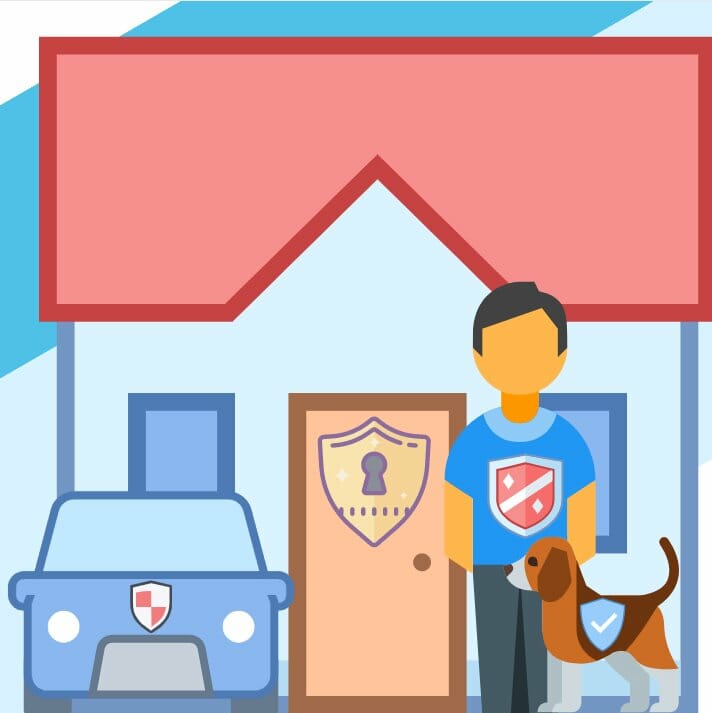 The main reason for starting an LLC is for your personal protection.
The company itself is its own entity and is not a part of your personal finances or assets.
If you don't create an LLC and you run your business as a sole proprietor, any liabilities or anything that might go wrong would be on you personally.
It's just not smart business because anything can go wrong and if it does, you do not want any liability.
There are literally dozens of places online to create an LLC.
Be careful when you form your entity because many online companies initially say that there are no extra fees but as you fill out the forms and information they keep trying to tack on additional fees.
What you initially see is not what you get.
Choosing a State for Formation
Although we will not recommend an actual state where you should set up your LLC, most people usually set it up in their own state. We will tell you, however that there can be advantages to setting up your business in other states. Some states have tax advantages. Nevada, Delaware, and Wyoming are 3 popular states for setting up your entity for tax reasons and other advantages.
If you are unsure of where to set up your entity, ask your accountant.
Getting an EIN number
An EIN is your employer identification number (also known as a federal tax identification number) and it is simply used to identify your business entity. If you use our recommendation of Inc. Authority they will go through the whole process and get you an EIN number.
If you are setting up your entity on your own, you can go to IRS.gov to apply.
Where do I get my LLC entity formed?
Again there are many options online, but we recommend using Inc. Authority because they are always 1oo% free. You only pay the required state fees.
---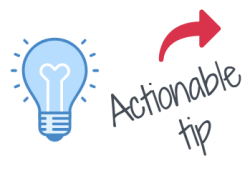 When choosing a business name, it is a good idea to avoid names with the word "credit" or "credit repair in them".
Some merchant accounts, lenders, and banks might label you as high risk and it may make it harder to get a merchant account with good rates.
The reason that a credit repair company is considered high risk is due to the fact that their customers sometimes default on their credit and debit card payments, which gives you chargebacks which banks do not like.
If you already have merchant processing in place, then you can skip this step. In any case, you should take your time to think about naming your business. Try to make it a brand double, memorable, and marketable name.
---
Setting up a bank account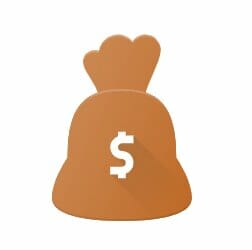 Bank Account – You will need a new bank account for your new LLC or corporation. Many banks run offers for brand-new businesses where you can make bonus dollars if you spend a certain amount of money within the first 3 months. You can choose your current bank if you have a relationship with them or you can shop around for some good new business onboarding offers
Establishing credit – This may not be on your bucket list when you're starting out, but we recommend that you try to open up a credit line or credit card with your new bank. If you have credit previously from any other businesses, you mail be okay with your chances of getting credit. If you have no established credit at all, the banks will look at your personal credit profile.
If your current personal credit profile is not that good, you can become your own 1st client! Start repairing your credit so you can get a reasonable score to establish business credit. We recommend the step highly as having resources to tap into is always positive for small businesses.
Tip: Do not pay for checks in a fancy binder at a bank. Buy your business checks online. You will save about $100.
Merchant Processing Account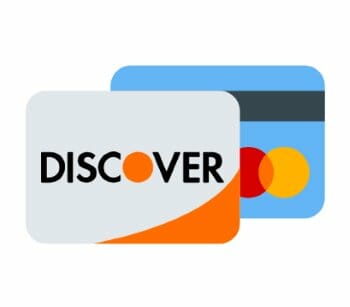 You'll need to collect credit cards to run your credit repair business.
Most people will choose their bank that they are getting their bank account from. But you could and should shop around for better deals and better credit card processing rates.
Many people also use PayPal as an easy way to collect credit cards.
Some of the higher-end credit repair software programs will have integration with your merchant processing payment gateway.
Tip: Remember, credit repair is a high-risk industry in the merchant processing space. So you'll need to find a merchant that works with high-risk accounts.
Local state laws, licenses and bond requirements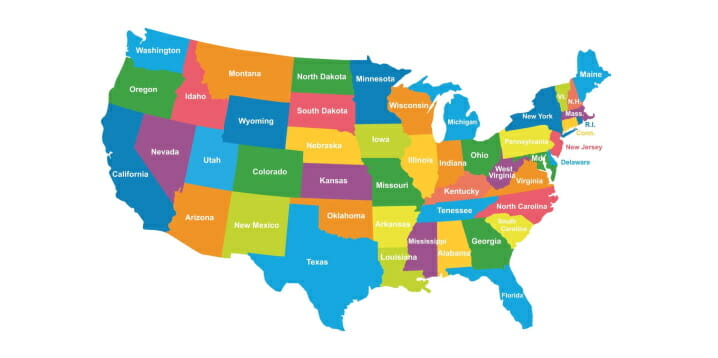 Click on the image above to search by state
This is an important step that we've seen some entrepreneurs miss when working from home.
We want to make sure that when you're starting your credit repair business that you are fully compliant with the laws that essentially govern the credit repair industry in the US.
Federal Laws
The Credit Repair Organizations Act was created to protect consumers by not allowing credit repair entities to make false claims about their services.
Local laws by state
One of the most common laws by state disallows the credit repair service charge clients upfront before any work has been started on.
You should understand and have a pretty good familiarity with the laws which your business is operating in.
Here is a great starting point for you to look up each state quickly and easily.
Using the link above, you can also find the statute of limitations and any state requirements for a credit repair license.
Meeting All Regulatory Requirements
There are a few regulatory requirements that you should know about right away.

  Becoming bonded and insured. You need to check on the regulations in your state to see what the bond and insurance guidelines are for operating a credit repair business. This varies a bit from state to state.

  Getting a business license. If you are going to open your credit repair business, you need to have your business license before starting. Be sure to get this before officially starting your business.

  You should also register with your state as a Credit Repair Service Organization.
 Retaining a Lawyer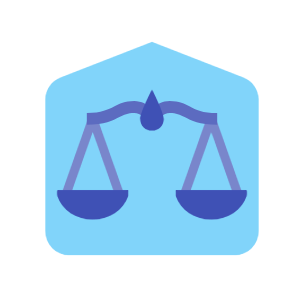 This is not necessary but we do recommend it for several reasons
1. Having a credit repair lawyer available is handy if you are accepting clients from different states because they can prepare per-state client service agreements for your credit repair clients.
2. If you are ever not compliant in a state and get charged fees, it is good to have a lawyer handy to consult with to see what your rights are and what you might need to do to become compliant in that particular state.
For your convenience, we can recommend one of the most popular lawyers in the credit repair space, Robby Birnbaum. His number is 954-343-6959.
Robbie is involved with NASCO (National Association of Credit Services Organizations) which oversees the credit repair industry for compliancy, so it's safe to say that this man knows his stuff.
You can call him with any questions, and if he doesn't help you himself he can put you in the right direction.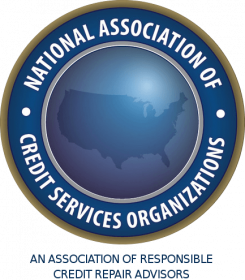 Getting your NASCO Credit certification
This is not mandatory but we highly recommend joining this great non-profit organization so you can proudly carry the certification by the National Association of Credit Services Organizations.
We are not affiliated with this organization whatsoever, and their certification process is a little involved, but having the certification can help you stand out from your competition.
It is a good pitch for your clients too because the certification does cost you a fee and the organization as a whole was formed to protect the consumer by making sure that your company is compliant with the credit repair laws.
They advocate strict industry standards through their Standards of Excellence seal promoting compliance throughout the industry.
There is a $299 upfront fee and then a $49 per month membership fee. You can learn more here.
---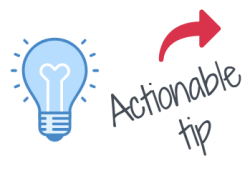 If you are staring up on a shoestring budget, you can skip getting your Nasco Credit Certification for now.
We suggest that you at least familiarize yourself with the Credit Repair Organizations Act.
As your business grows, you can then re-consider joining Nasco.
---
Get set up with credit repair software
If you are going to start a credit repair business from home, you are going to need the proper software. You can't run this type of business without credible software. Choosing a good software will help you with customer relationship management, staying organized, automation, payment gateways, and much more.
Before we get too deep into this, let us just tell you right now our number 1 recommendation. It's Credit Repair Cloud. The reason is that this software literally has everything built into it, including a robust manageable website.

See our full review of Credit Repair Cloud. Also, see our review of their masterclass, where they train entrepreneurs on how to get their business rolling right out of the gate.
If you want to see all of the credit repair software options, click here.
Whichever you choose, you'll want to find software that has the following features:

  Easy-to-use.

  Ideally has a payment gateway and a robust website

  Has free support and training

  Attracts clients with built-in marketing tools

  Allows you to easily manage your contacts.

  Helps you organize your clients and brings in results quickly

  Allows you to track the progress of each credit inquiry

  Has a website builder inside the program
Once you have found the right credit repair business software, you can move onto the next step.
---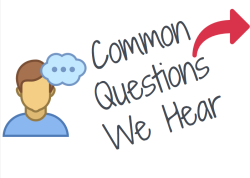 Do I need to use credit repair software? No. You do not have to use any software. Some businesses start out on spreadsheets or other customer relationship management tools.
Using software has many advantages including the organization of clients, automaton to save time, pre-built customizable dispute letters, credit report reporting, payment and invoicing integration, and scalability for growth among other features.
Is there free software? Not that we know of. But if you do not see the value of the features of using software or if you are on a really tight budget, you could start out with a free project organizer like Trello.
---
Professional Credit Repair Training and Preparing Your Credit Repair Business for Opening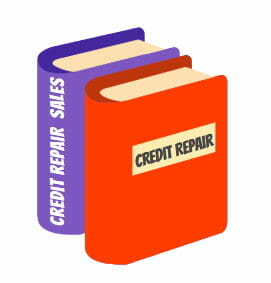 Get Trained and Certified to Better Understand How Credit Repair Works
If you are going to operate a credit repair business, it is very important that you fully understand how the process of credit repair works.
Investing time before you open your business will help you to have a more successful business.
There are many different training materials and programs out there.
The credit repair training that you will want should include the following:
How to become a strong reliable, trustworthy and ethical business

Learning the basics of helping your clients in the various situations they may encounter

Learning all of the possible scenarios that you will incur with your clients

Learning and understanding all of the credit beauties credit card statuses and how to dispute them

Fully understanding FICO scores, their ranges, and minimums needed to get loans and credit

How to negotiate with companies that your client owes money to

How to generate leads, do sales, business development and client retention

Having a unique selling proposition to differentiate you from your competitors
These are some of the best things you will learn with credit repair business training. If you can learn all of this or even more, then you will be set to start getting your credit repair business ready to open.
See where and how to get training below!
---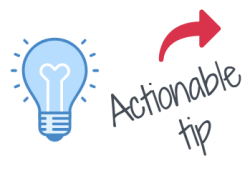 The Credit Repair Cloud credit repair software has training that covers all of the above points.
Another great option is to take a self-paced training course to become a Board Certified Credit Consultant, and Certified Credit Score Consultant with the Credit Consultants Association (CCA). They are a trusted non-profit trade association. If you pass your test, you will get a certification certificate that is widely respected in the industry. It's $99 for both certifications or $59 for just the Board Certified Credit Consultant.
You can also take an online 5-hour video course for $17.99. All of these options offer different materials and strategies, We recommend you doing all 3.
---
Preparing Your Credit Repair Business for Opening
Okay so hopefully up to this point, you've decided that you really want to work from home and you understand the benefits of working from home with your credit repair business!
You've created a business plan, formed your LLC, checked your state for its laws and requirements.
You've got your certificates, your software, and have gone through some training.
That's great! That brings you up to date so far!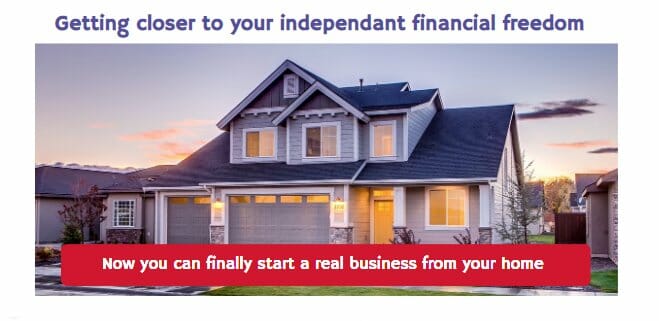 Starting a business can be daunting and not having mentorship can make it even more confusing.
So we highly recommend that if you're starting a credit repair business from home…
Don't try to do it on your own.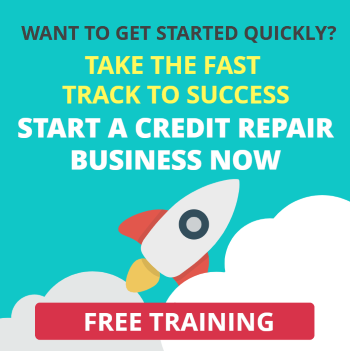 Why not take the fast track to success with free training?
This is really starting to get exciting!
You've collected a lot of information and hopefully, you have started some of the balls rolling.
If you want to get into an immediate training class and learn how to can get started quickly, click here.
You will learn how to get started, how to easily get leads, and how to market your business in this free video with Daniel Rosen.
Daniel Rosen is a credit expert.
Remember having mentorship will increase your chances of success.
Otherwise, let's proceed with our other action items!
In order to have a successful credit repair business, there are a few other things that must be done first.

  Make sure any employees that you will have (if any) sign non-disclosure agreements and make sure they are all trained, as well.


  Determine which payment arrangements can be made by your clients.


  Determine what type of payments you will allow. PayPal, debit cards, and banking accounts are all common options.


  Create a client agreement form that keeps your business protected and helps to show your client's your business is reputable.
Once you have done these things, it is time to move your credit repair business a little further down the line.
It is time for you to build your website.
Building a Credit Repair Website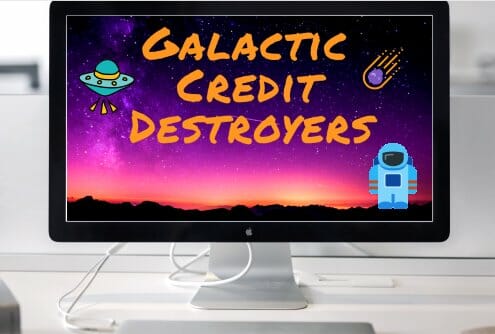 Note: Some credit repair software comes with a website
You are going to need credit repair software to run your business as we've covered previously, and some of the really good ones like Credit Repair Cloud offer a complete business in a box where you can make a really gorgeous website easily with the software.
If you go that route, you can skip this step
If your software does not come with a website, you can follow the steps below so you can get online as quickly as possible.
Model other sites
Take your time first and scour the Internet for other credit repair websites that you like. You can also search other similar sites in your vertical. For example financial websites, lending websites, professional consulting websites. It doesn't really matter, you're just trying to find a style that you really like so you can either try to create one on your own or show a developer.
Planning is crucial at this stage
You want to make sure the credit repair business website that you create is going to attract potential clients and even convert their visits to the site into sales for your business services. (You do not want a website like the one pictured above) LOL
Do it yourself
There are dozens of web platforms where you can build your own website. One reason that we would not fully suggest this method is because you'll be tied into a monthly payment, and on some of the sites you may not actually own your data.
If you do want to do it yourself make sure you use WordPress. WordPress is the #1 opensource website building platform in the world and it is free.
Having someone create a site for you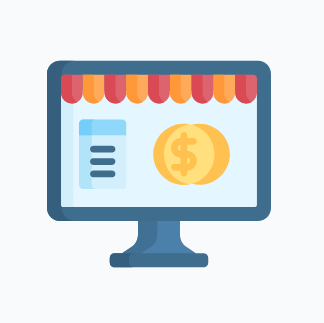 If you're not very tech-savvy then obviously it may be best if you hire a website designer to create a website for you.
A couple of other advantages of having someone create a site for you is that they can put it on WordPress which is a free open-source platform and you will have the flexibility of brainstorming with someone that knows what they're doing and developing your website to its fullest potential.
Having someone that knows how to monetize websites is also a huge advantage
There are certain things that your website should feature (besides a clean professional design)

  A portal so that your clients can sign in and see their progress


  Create very simple and clear call to actions to get your clients to do what you want


  An informational blog is very helpful in generating leads and customers. We've seen many entrepreneurs not create content. Make sure that you build content on your blog


 Free consultations. This will give you client information and help you to determine how interested a client is in your services. Also appropriately timed and placed pop-ups. These should be offers, not ads.


  Leads tracking and lead capture. The website should have a sign-up feature for clients, so you can track who is interested in your services. You'll want to collect their emails so you can retarget them with email marketing.
Hosting | Getting your website live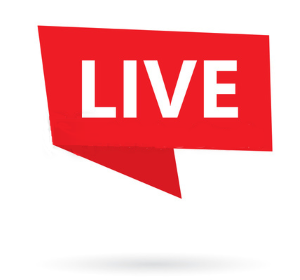 Getting a Domain name
You will need to buy a domain name with a registrar and then set up your site with hosting. Make sure that whether or not the credit repair software that you've chosen offers domain purchasing and or hosting. Some offer both. If they do know you can skip these next few steps. If they only offer one or the other or neither, read on below.
What is a registrar?
A registrar is simply an online service where you buy your domain name from. Typically domain names cost around $11.99 year. One of the most branded registrar companies is GoDaddy. Think of your domain name as the same as when you registered your LLC business name. It's just a name that has to be registered somewhere.
What is web hosting?
Hosting is simply a company that puts your website on their server and displays it to the world. Think of buying a new TV. The would not show you any images, channels, or movies until you purchased a provider like Verizon or Netflix. So hosting is simply a provider. Hosting typically costs anywhere from $3.99 a month upwards to several hundred dollars depending on how big your website is. But for the most part, when just starting up, you should only need a small plan.
We recommend using companies that have the registrar and hosting under one roof. It's just easier for management, but it's not necessary.
Hosting Options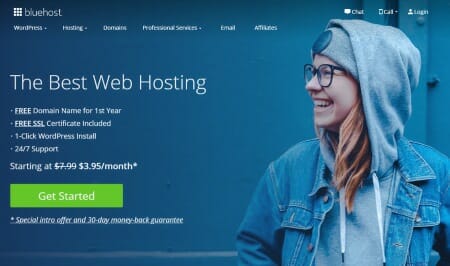 bluehost
One of the most popular hosting companies is bluehost.
bluehost has easy 1 click WordPress integration and they are very affordable at around $3-4 per month for hosting.
They also have 24/7 support which many other hosting companies do not offer.
They also offer a free domain for the first year and a free SSL certificate (value around $65).
The platform is very beginner-friendly too!
---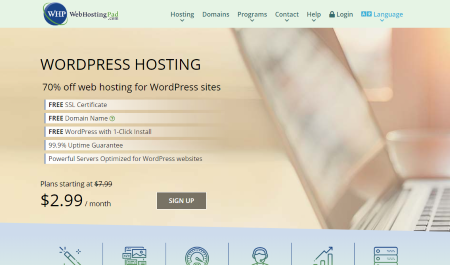 WebHostingPad
This is another highly recommended hosting company that offers a free domain, free SSL certificate, and 1 click WordPress install.
WebhostingPad offers free setup with no hidden fees.
Free website transfer.
Free web builder too!
WordPress Hosting with unlimited email, SSD Speed Enhancements, malware scanning, and WordPress-Optimized servers. All for $2.99/month.
---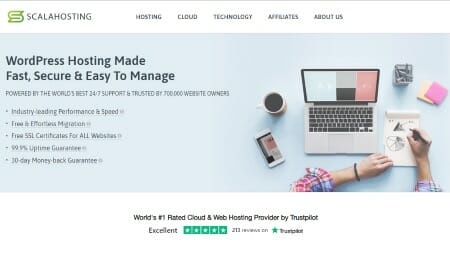 Scala Hosting
Free SSL and a 30-day money-back guarantee.
Unlimited disk space
1-Click WordPress installer
The Best WordPress Hosting For Your Web Site – ScalaHosting.com
After your credit repair business website has been finalized and created and you are online, you get to determine how clients will communicate with you.
---
Preparing for Client Communications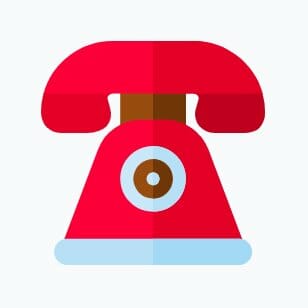 You get one chance to make an impression on any given client.
You want to make sure you are ready to allow them to communicate with you.
In order for them to do that, there are certain communication methods that you may want to consider or set up.
Voicemail for your business – If you are going to successfully operate a credit repair business, you need to make sure that you have a business voicemail. It won't look very professional if you are giving out your personal phone number for business purposes. In addition, if you don't have a voicemail set up at all, this is going to look very bad to your potential clients. A great affordable VOIP service is Nextiva. They have plans starting at just $20 per month which include professional call attendants, professionally recorded greetings, (Very important!) hold music, and call recording for training purposes.

Using a branded business email address – For reputation purposes, it is important that you create a business email address. This should have your business domain name in it, not Gmail, Hotmail, or yahoo.com.

Utilizing your credit repair software – The software will inform you when you need to contact each client based on credit inquiries. It will also allow you to export your contacts into an email list. This way it is easier for you to send out newsletters and important information regarding your business. The software will also allow clients to sign into their client portal to see progress and communicate with you.
These are some of the things that you will need to do if you want to improve the communication between you, potential clients, and even future clients. After you have set all of these things up, you will need to make sure any employees are trained.
Training Your Credit Repair Business Employees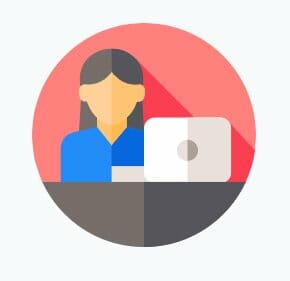 If you are going to have any employees working for your home-based credit repair business, it is important that they are all properly trained.
Certain training methods should be incorporated to ensure they are a good fit for your business.
Proper phone etiquette – You need to make sure that your employees are able to work with a phone script if you have one. Even if you don't, you still need to make sure that your employees are able to be respectful and considerate of your clients when they are speaking to them on the phone.

Proper email communication – You might have some templates that you use for emailing potential and current clients. If so, make sure your employees know about these. If you don't, make sure your employees know what type of information they should be sending in the emails to potential or current clients.

Database (CRM) Training – You will also want to make sure each employee is familiar with the software that you use for your credit repair business. Make sure they know how to track information, send inquiries, etc.

Credit repair knowledge -Each employee that you have working for you should also be trained on the credit repair process and what is involved in credit repair (great credit score, negotiating with debt collectors, etc.)
After you have created a training program and trained any employees that you currently have, you will need to make sure you are meeting all regulatory requirements.
---
Sales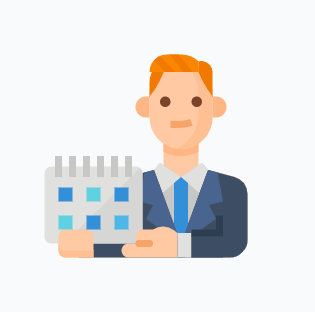 You need to do sales
We have briefly talked about sales a little earlier in this masterclass.
Sales one of the most important aspects of running your business besides marketing.
I don't care what anybody tells you, you cannot run a successful business without knowing how to do sales.
Some people can sell naturally. Some sell without even knowing that they're selling.
And others need a lot of work.
If you are not cut out for sales, the good news is that you can hire somebody to answer phones and do sales for you.
The true (one-word definition) and the secret to sales
Knowledge.
It's that simple. The more you know about how to repair people's credit and the more you know about your product, the easier sales become.
You'll also need to know the pain points of your customers but will go over this more in marketing.
Sales and marketing are very related.
The Basics of Sales (That you should work on mastering)
For now, we are going to go over an outline of all of the things you should eventually learn and master so you can put together a solid sales training deck.
For a sale to happen: You need to solve a problem for your customer and your customer must believe in you, your product and your company.
Have a plan – Have a plan ready for how you can help them specifically. If you are early in the sales cycle and need more of their current financial situation, offer a free consultation and then hit them with a plan.

Have and Angle – What are going to do for them that no other company will do?

Elevator Pitch – Always be able to explain your company in a quick and compelling way. Ex: "We specialize in advanced disputing techniques where we can get our clients credit scores raised in 4 months or less."

Have a sales pitch opening – Ex: "Hi my name is Andrea and I am a credit repair expert. I have helped over 3,000 clients to get better credit scores. If you have 5 minutes, I can give you a free no-obligation credit evaluation so you have an idea of your options."

Probe them –  Ask questions that matter.  Ask them about their pain points. Ex: What challenges or difficulties are you facing right now? Ex: Tell me exactly what you would like to see our desired outcome be together. Pro sales tip Make a list of strong probing questions and master them. Also, master the outcomes of how you can help them with their specific problems.

Build Rapport – Get on common ground. alk about your own credit problems and how you overcame them. Be genuine and friendly (and not a quick-talking salesman). Listen to them and sympathize with them. Let them know that you have the same fears as them and truly try to befriend them.

No pressure – Do not pressure them and do not try to close them on the spot. Give them reassurance that you are out for their best interests and not just a sale. Tell them you will take a deeper look into their situation if they will let you and that you will offer your advice. Free of charge.

Give them value – Give them value by helping them with something. Give them something that they will appreciate. Show them how to pull their credit report for free. Tell them about an easy to get, credit card that they should apply for after you start fixing their credit. Pro sales tip: Make a strong list of all of the things you can help a potential client out with.

Qualify your company – Tell them about you. Your mission and ideology. Tell them about your greater cause. What do you want to give to the world? Tell them about past relationships and show them case studies of clients that you have helped. Tell them how long you have been in business. Tell them YOUR story

Trial Close Them – This is simply asking permission to see where they are in the sales cycle. Ask them quick questions (with tonality) to see if they are ready to buy. Ex: So, how does this sound to you? Ex: What concerns if any, do you have about moving forward? Ex: If I gave you your first month free, would that work for you? Pro sales tip: Add as many like these that you can think of to your sales training deck. Be clever. By mastering this, you will always know where your potential customer is in the buying cycle.

Know your rebuttals – Overcoming rejections is very important. You will learn that in the credit repair business there are really only a few rejections. Some main rejections are "I can't afford it" or "It's too expensive" or " "I will try to do it on my own" or "I need to discuss with my spouse" or "I will think about it" or "please send me more information in an email". Example rebuttal for "It's too expensive" – "Yes you're right, it is a small investment in yourself, but if I can raise your score 75 points, you will be able to get the loan you want. How about if you give me a chance for 3 months, if I do not raise your score by 75 points, I will give you a free month of service"

Ask for the sale – Just go out and say it. This is a hard step but by being clever, you can overcome the fear of asking! Ex: "So here is how I would like to proceed with you!" Ex: "I can get you started in under 5 minutes" Ex: "Have I done enough to earn your business?" Ex: "So, here's what we are going do to get the ball rolling! I am so excited to start to get to work for you to show you results!"

Listen – After you ask for the sale, close your mouth. What they say next will tell you what steps above that you did not earn their trust on and that you might have to re-address. They may have a question, they may stall because they don't trust your service, they may need more rapport building. Rookie sales professionals often talk themselves out of a sale by talking too much at this point. Just listen and answer their questions.

Close the deal – Get the credit card, process it, and get a new happy customer! This is known as the promised land. This is what all companies aspire to do. To get a new customer! Job well done!
Now that you have a good outline about some important elements of sales, put a training deck together. In that deck should be a couple of solid sales pitches as well.
---
Marketing
This happens to be one of our favorite subjects. We touched on it a little bit earlier when we talked about having a business plan.
But let's dive into a little bit more depth here.
We will be discussing digital marketing as a whole, but more specifically we'll touch on email market and retargeting, social media marketing, media buying (running ads), and some SEO.
When you get your website entity up and running we highly recommend that you either learn how to do as many aspects of digital marketing as you can or if you cannot initially learn or if you do not have the time, you should implement outsourcing by getting some remote personal assistants to effectively carry out marketing tasks for you (and on a budget too!).
One of the common mistakes we see is that people build their websites in the hopes that people will come and they do not do any type of marketing for their business.
They almost always fail.
Don't do that, put some effort in and you will see the fruits of your labor over time.
The good news is that even though you may think credit repair is an extremely competitive vertical, there is still plenty of room for you to do some strategic and creative marketing on your website. If you work on it, you can surely capture a market share in your space.
We have been in this vertical for over 15 years and have seen 100's of companies that simply do not work on growing their business through digital marketing channels, and they fail.
Trust us, the more that you put in the more that you get out. Especially when your competitors are not.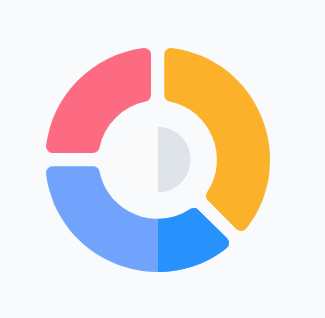 First Steps – Get connected with Google
The 1st step that you should take is to create a Gmail account.
Then create a search console account and attach your website to the Search Console. This is where you communicate with Google about everything related to your website.
Set up a Google Analytics account.
Then set up a Google my business account and optimize it by adding your business pertinent details.
Create Social Media Accounts
You can start with the main ones, Facebook, Twitter, Instagram, and Linked-in.
If you are strapped with time in the beginning or are just overwhelmed, at the very least create a Facebook business account or add a business page to your personal account.
Submit your business to some quality local directories
We are talking about the quality directories that matter like Company.com and Brownbook.net to name a few.
Adding your websites to quality directories will help your business show up in the local Google map results.
Build a blog and quality content
This another mistake that we see a lot of marketers make. You need to have content on your website. And it needs to be completely authoritative in the credit repair space.
Content marketing is still king to drive traffic to your website. You need to write very long in-depth content pieces that solve problems for your potential clients. The average blog article should be at least 3000 words.
This page that you are in right now is an example of an authoritative blog post. It is filled with an immense amount of valuable information (well we at least hope you think so) 🙂 and it is very authoritative. It is also over 8,000 words long.
---
SEO
This is a big subject so we are just going to go it over briefly.
SEO stands for search engine marketing. When you build your content pages on your website, you will need to learn how to optimize the content for search engines. SEO is simply the process of getting your website visible, and preferably in the top 3 of the search results for your search terms in the Google (and other search engines) results.
On-page SEO
On-page SEO includes writing effective meta-tags, adding headings to your pages, adding quality images and optimizing your images, adding alt tags to your images, and more. This includes working on your technical SEO where you should make sure that you are canonical redirects are correct, your 301-page redirects are correct, your meta-title tag lengths are correct, and that there are no broken links internally or externally on your website among other things.
Off-page SEO
This is where you would concentrate on getting high-quality backlinks from other related websites. If you write amazing content, and you share it socially, and then promoted with outreach, you will be able to get organic backlinks which just happened naturally.
Getting quality sites pointing back to your site is a trust signal with Google. This will help your site rank higher in the search engines.
As you can see, you can outsource just about anything.
Hope this helps you to get some good reliable virtual assistants!
---
Facebook ads and PPC
"Should we serve ads?" This is a question that we get asked all the time by new companies.  The short answer is absolutely yes. If you spend some money and run ads on Google, Bing, and / or Facebook you will have the ability to get instant traffic.
If you're on a budget, this may not seem like it is not an option for you. But we urge you to diversify, by not only carrying out almost all of the recommended tasks on this page but also the try to spend some money in the beginning on running some ads.
You can start with a small budget of $5 a day to test the waters.
---
Payroll
Payroll – Payroll companies are relatively inexpensive these days. It is recommended that you use a payroll company even if you are on your own. This will reduce stress-free when it comes to paying your own taxes at the end of the year. As a business owner, especially one that operates out of your home, you should be paying quarterly taxes. Put this on your calendar, so you don't end up running into any problems in the future.
Bookkeeping
Some of the credit repair software that we recommend, has some bookkeeping features in the software. Otherwise, it is recommended to get a bookkeeper to at least be your books quarterly and get them ready for your accountant. If your savvy on this and you can absolutely do your own bookkeeping.
Accounting
If you have an LLC or corporation we highly recommend that you use a real certified accountant. There are legal advantages as well as protection for your company when using a CPA. Even if your revenues are not that high in your 1st year, it is always a strong idea to hire a real accountant.
This about sums up the process of starting a credit repair business from home.
Hopefully, this all helps you to get your business ready and started.
Best Marketing and SEO tool
Sem Rush
With this tool, you can see so many valuable metrics about where you stand in the SEO and marketing world.
You can set and see valuable benchmarks about how you stack up and compare to your competitors.
Some of the many features include viewing at a quick glance all of the keywords you are ranking for in the search engines and then having the option to quickly compare them to what your competitor's keywords are.
This tool is so many features, so we will keep it brief.
One of our favorite features is that you can spy on your competitors and see what they are doing with their ad spend.
When you test drive the tool by inputting your URL into the form below, you will be asked to sign up to get 10 free searches for competitors. There is no obligation, and you can stay on the free version for as long as you like.
But unfortunately you do have to opt in to make your free searches.