How to Successfully Start a Credit Repair Business From Home | An Actionable Guide for Entrepreneurs
Do you want to work from home?

Are you considering starting a credit repair business?
If so, we have great news. You have just found the most definitive completely free guide to getting your business off the ground.
This is your foolproof strategic step-by-step actionable blueprint to success.
You can use this in-depth information in conjunction with the free online training from our partner Credit Repair Cloud.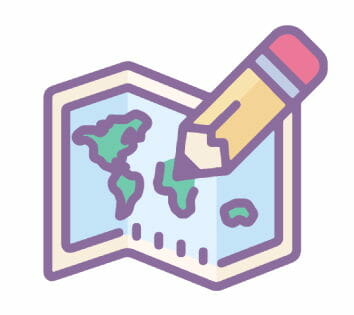 Here's the deal:
It is going to take some planning, determination on your part, a lot of hard work, and most importantly a clear and concise roadmap on how to do it.
And you've just landed on your roadmap!
Our roadmap is filled with over 15 years of knowledge and experience in the industry. We promise to give you some amazing tips and tricks that you never knew about. And we'll give it to you straight, The good, the bad and the ugly.
If you are going to have a successful business, you must make sure you are truly ready to dive into a credit repair business,
Let's quickly try to assess that!
If you already know that you want to get started right away, or if you just want to see if it is something that you may be interested in, you can watch this free training video to immediately learn more right away.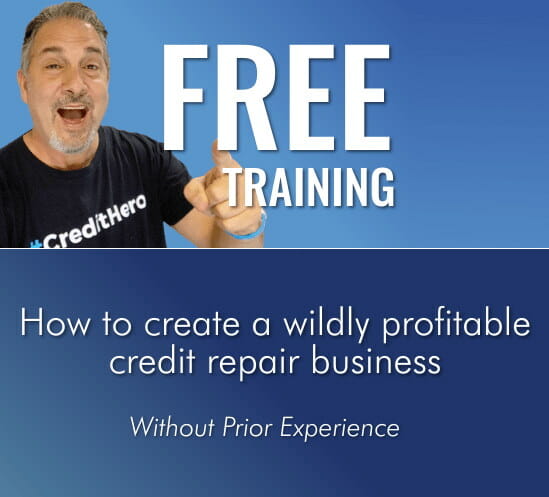 Is a credit repair business really for you?
Do you have the right reasons to want to open a credit repair business?
If the answer is yes:
We are going to show you step by step exactly how to start a successful credit repair business in this guide.
Again, you want to make sure that this is the type of business that you really want to open.
Before we move on, let's make sure if this is for you.

If you have any of the following reasons listed below for opening a credit repair business from home, then this is probably the right choice for you if you:

  You already have some familiarity already with credit repair. Of course, if you want to get into the industry, you should have some understanding of how credit repair works. You should also be interested in the vertical as well. If not, you are definitely willing to learn. And if you want to learn, you may want to watch this free training class right now!

  Doing hard work that truly means something is important to you. You get to work every day helping others to improve their financial lives. That makes for an amazing job. You will also be helping consumers with something that is their right by law.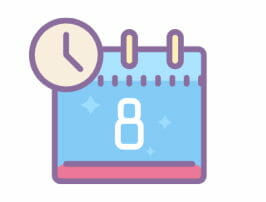 You are ready to work from home and start your very own credit repair business. You want to create your own schedule and your own hours and you are tired of overworking yourself at your current job. When you start a credit repair business from home, you get to decide when you work and how long you work each day.

  You want more flexibility in your life. Are you tired of missing family events because of work? When creating a credit repair business, this does not have to happen anymore.

You're excited at the possibility of having unlimited growth potential. People all over the world need help to repair their credit and this will never change.

  You no longer want to have to commute and you want to save money on renting an office.

  You truly have a desire to help people and give back to the community.

You have some marketing experience or you have a desire to learn.

  You're not afraid of hard work and working long hours, in the beginning, to get your business off the ground.
These are just some of the many reasons why people decide they want to open a credit repair business.
If you fall under any of these categories, you are certainly a good candidate to become your own boss.
Or perhaps you have your own reasons and desires for starting this type of business. If so we're glad you are here!
If you have the time, check out this free training video to see how you can jumpstart a successful credit repair business.
---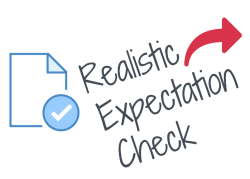 Let's keep this real: Starting a credit repair business is a lot of work. Many individuals that do not go into this business with realistic expectations fail.
Many do not understand the initial investment involved or the time that they need to put into this business.
You will need to do a good amount of studying to become an expert in the field and you will need to learn how to market in a competitive landscape.
If you are willing to do that, you will succeed. Don't worry, we will cover how to overcome any obstacles right here and right now in this training. If you follow along step-by-step, you can build a lifelong business that you will come to love.
---
Let's dig into the awesome benefits:
What are the benefits of opening a credit repair business?
In addition to knowing what reasons you have for opening this type of business, it may also be helpful in your planning to know what benefits there are when operating a credit repair business.


    A credit repair business can be very profitable. Check out this really cool credit repair business calculator that gives you a good benchmark to see an estimate of what you could be making and with how many clients.

    Credit repair is recession-proof. Whether the economy is doing well or really bad, consumers will always need credit repair help. This will give your business the opportunity to have continued revenue. People all over the world continue to need help repairing their credit. This is not going to change.

    You get to help people. It is a struggle to have financial issues. It causes stress, anxiety, and overwhelming feelings. By helping people to repair their credit, you can help to take these feelings away.

    Self-growing business. Once you help someone, they are likely to refer you to other people in their life who need to repair their credit. While this is not to say that you won't need to do any marketing, your business will basically grow on its own.

It is a semi-residual business. The average client stays in a credit repair program for 7 months. You can also upsell clients during that time and offer them maintenance packages when they want to leave the program.

It is relatively inexpensive to get out of the gate so can you start on a shoestring budget.
If you like the sounds of these benefits, it is time to start learning how to start building your credit repair business from home.
Step by step actionable tasks to starting and building your credit repair business
Now that you have made the decision to open up a credit repair business, it is time to carry out the tasks step-by-step to make this happen.
Having a business plan