credit-repair-dot-com-review new
Forthright CreditRepair.com Review With Actual Case Studies, Real Results, Validated User Reviews & Testimonials
$99.95 per month | One time fee $14.99 to get your reports

State-of-the-art technology

Personalized credit programs

Professional credit experts
Results – What They Have Done For Us
CreditRepair.com on average has deleted 11.6 items in the first 4 months for its clients. They have done better for us than their averages show, however. In 4 rounds of disputes, (about 6 months), they deleted 17 negative items for us.
Other Case Studies
These results were from some of our peers that we recommended trying to Creditrepair.com service. One client had 12 deletions and their FICO score went from 587 to 712. Creditrepair.com actually deleted all but 2 negative items for this client. After a few rounds of unsuccessful tries to get the last 2 removed, the client canceled the program, but was very happy to be in the 700s!
We had a good friend of ours who had another unique case where he had lost his job and could not manage his 6 credit cards. Eventually, all of them were charged off, and then 4 of them went to collections.
One thing to understand is if you have 6 credit cards and 6 charge-offs are showing up on one credit report, and then 4 collections are reported and showing up, then that's 10 baddies on one credit report. Not all the 3 credit agencies have the same exact information but in theory, this problem caused him about 30 negative items. 10 each on 3 of the major credit reporting agencies.
We needed more data from Creditrepair.com for our reviews so we told him to try the service. In 4 rounds of disputing credit repair.com was able to get 14 deletions. Collection accounts can sometimes be very stubborn items when trying to remove them.
Other great feedback
 We have also received a lot of feedback from clients that signed up through our recommendation right here on our website, but we do not list those results unless we have some sort of close connection with them. You can find more results directly on their website.
Overview
If you are looking for a modern and high-tech credit repair company, then CreditRepair.com is definitely the company for you. Their website is comprised of interactive apps, videos, and social media outlets. You are guaranteed to discover some useful information when you visit their simple but aesthetically pleasing website. And their credit repair services are just about as great as their website looks.
Through their three-step credit repair process, they will work diligently to clear your report of errors and raise your score!
How it works
They have one of the best online personal dashboards where clients can keep track of progress and get alerts. Unlike other under-developed companies, clients also have the luxury of a credit score tracker, credit monitoring, text & email alerts, and an awesome mobile app. These advanced features combined with an awesome customer service team and an advanced system that works in getting deletions make CreditRepair.com an easy choice.
Service
CreditRepair.com offers top-level customer service.
The key to the success of CreditRepair.com is their simple three-step process. In this, the credit experts at CreditRepair.com will check your credit report for errors, challenge these errors by writing personalized dispute letters to the credit bureaus, and in turn raise your score. You can ensure that the credit experts will walk you through every step and inform you of any changes that are being made to your report.
Since they realize the importance of your personal knowledge of the process, they make sure that you are kept in the "know" about everything that is being done to your credit.
CreditRepair.com can get stubborn items like tax liens, judgments, charge offs and bankruptcies removed! They most certainly can and they have statistical proof to prove it.
Features
As one of the most tech-savvy companies that we have come across, CreditRepair.com offers many state-of-the-art features. These include a personal online dashboard for each client, a score tracker and analysis, mobile apps that you can access on your smartphone or tablet, and text and email alerts. With CreditRepair.com, you can keep track of your credit wherever you are through their interactive online services!
Their process is simple.
They don't overcomplicate things. They challenge your reports for you and they ask your creditors to verify anything that's negative. If the creditors cannot verify the items they are required by law to stop reporting them. They then continue to watch and monitor your credit while simultaneously offering coaching on helping you to get to reach your credit goals and stay on track.
Another nice feature is their customers will get identity theft insurance.
Online services that allow you to stay connected

Personalized credit repair programs

Their online education center is growing
Some BBB complaints; all resolved
Knowledgeable credit experts
We don't have quite enough of our own data for them yet

Their pricing is not transparent and hard to find
How much does the CreditRepair.com program cost?
CreditRepair.com seems to change its pricing often.
They now have three levels of credit repair.
Direct Package – This is their most basic package and it is good for people to respect just have a handful of negative items. The cost is $69.95 per month and   $69.95 for the first work fee.
Standard Package – The second tier of their pricing is for consumers that have more than just a few negative items. This package includes the same benefits as their direct basic package but it also includes their FICO® Score Inquiry Assist service which allows you to dispute derogatory or inaccurate inquiries that are showing up on your credit reports. The price for this package is $99.95 per month with a $99.95 first work fee.
Advanced Package – This package is recommended for individuals that have a lot of derogatory items showing up across all three of the credit reports. With this package, individuals will get more Bureau challenges, more creditor interventions, and cease and desist interventions. The cost is $119.95 per month with a $119.95 first work fee.
 In considering the impressive results offered by CreditRepair.com, these pricing packages seem very well in line.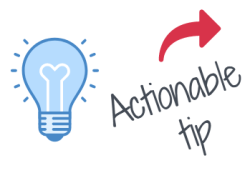 If you have a lot of negative items
If you have quite a few derogatory items, instead of choosing the CreditRepair.com advanced package, we recommend that you use another company Sky Blue Credit Repair. They only charge $79 per month and it is all-inclusive. You get interventions and more Bureau challenges at no extra charge. So if you have a lot of baddies, Sky Blue will be cheaper in the long run.
If you only have derogatory items then CreditRepair.com is still a very good choice.
After you sign up all customers will get a personal dashboard where you can manage your account 24/7. You will also get an account manager to help you through the process. A monthly credit score lot analysis in your back. Identity theft insurance and updated credit score every 90 days.
Rating | 7.6 out of 10
We have given CreditRepair.com an overall score of 7.6 out of 10 stars. They provide proven-to-work services and state-of-the-art technology, making them one of the most well-known firms in the industry. A couple of criteria that affect their rating is because their pricing is a little bit on the confusing side and they have had 70 + complaints with the BBB. They also are not  BBB accredited.
This is a solid firm, however, and is worthy of a "best of" in their industry.
Actual CreditRepair.com reviews and testimonials
CreditRepair.com has made a huge difference in my credit score. They have removed over 56% of negative items off of my credit report. It is worth the time and the money to use this service. I can't say enough positive things about this company. Thank you CreditRepair.com, you have helped me in rebuilding my credit score.
When I first signed up, I was a little skeptical and was thinking that maybe this was just going to be a scam. I've been a customer since June and it is only three months later and 14% (6 items) have been deleted. I'm on my way to improved credit. CreditRepair.com made me a believer!
I am very pleased with CreditRepair.com! They made it easier for me to understand my credit and resolved a high percentage of my credit issues. Every time I called and had a question, they assisted me with answers. I would recommend anyone that needs their credit repaired to try here first. Thank you CreditRepair.com so much.
I have seen the branding and the display ads online for this company but was still a bit skeptical until I found this website. After reading the reviews, I decided to join. This company has been nothing but understanding with my situation and they way they walked me through the process was absolutely 100% painless. The results I have seen were amazing. Thank you CReditRepair.com.
I feel like CreditRepair.com has given me a second chance because in a short amount of time they've turned my credit score to the positive where I have options to buy a house or get a car loan. Because of CreditRepair.com, I have the ability to do what I want with my finances in terms of taking care of my family.
I asked a lot of questions and they asked me questions just as well, so we were like interviewing each other. I just wanted to make sure that it was a company that I was comfortable with. Since I've been with CreditRepair.com, within the 6 months, I've had 14 inquiries deleted from my credit reports. I've seen my credit score change tremendously. I am very pleased with CreditRepair.com. They are coming through 100%.
8551 W Sunrise Blvd #208, Plantation, FL 33322