Boy Do We Love This Subject! Having a Good Credit Score is Important Because? Well For a For a Slew of Reasons!

19

to be Exact!
Hold on. here we go! 
Your credit score may be one of the most important numbers in your life.
Besides your Social security number, your weight, age, and cholesterol 🙂
But seriously:
Having a good credit score is important because:
1. It will enable you to get credit advanced to you whenever you need it
The trick is to always have credit available to you whenever you need it. Especially for emergencies. Imagine if your refrigerator went on you, and you didn't have a budget to buy a nice one. If you have really good credit, you can go down to Sears, or Home Depot and apply for a charge card, and take a refrigerator home with no money down.
2. And you will be able to get the best interest rates
The higher your credit score, the lower the interest rates will be on loans. You can save hundreds of dollars on the loan from just a few percentage points.
3. You can get the car of your dreams just by signing your name with little or no money down
Imagine going to the dealership and getting the car of your dreams just by signing your name! That is very possible when you have a really good credit score.
4. You can get a mortgage when you really need it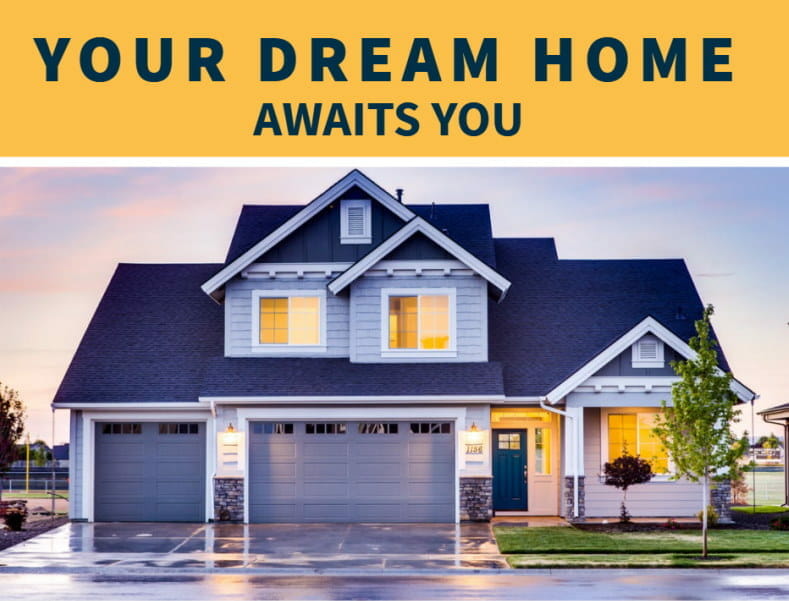 If you're thinking of buying a home, make sure that you get your score up into the mid-700s if possible.
That will ensure that you will be approved for a mortgage and had a really good rate.
If you have less than perfect credit and you need help, you can hire one of our recommended credit repair companies to help you raise your score as quickly as possible.
5. You can get a loan that you need when you really need it
I can't tell you how many people get this one backward. When people need money, they don't I have money and they usually don't have good credit to get a loan when they need the money.
The idea is to always be able to get a loan whether you need it or not.
6. Believe it or not but a good credit score can actually help you to land a better job
Some employers pull your credit. Having a better credit score makes you look more responsible.
7. You can get a home equity loan so you can put the inground pool in the backyard for the kids
Having really good credit makes getting a home equity loan much easier so you can work on improvements for the home. Or you could build that dream pool in your backyard that you always wanted.
8. You can get your first business credit card because of your good credit history
Don't be that entrepreneur (like I initially was) that decided to start a business and had a bad personal credit file and no previous business credit established.
When you do it backward it's almost impossible to get your foot in the door to get business credit.
I even got denied from a Staples business card when I first initially tried to establish business credit.
If you want to become an entrepreneur, having really good credit will ensure that you can start off with at least a business credit card.
You will also be able to build up your business credit easier over time.
9. A good credit score will help you to get just about any credit card that you need
Any department store card is yours if you have great credit.
Or maybe you have your eye on a credit card that offers great bonuses for traveling.
When you get preapproved credit offers in the mail, your chances of getting approved go up exponentially the higher your score is.
10. A good credit score will help you to get just about any loan that you need as well
Loans that you may need include:
A personal loan, a student loan, a business loan, a consolidation loan, and of course many other types of loans.
Having a good credit score will ensure that you will get approved for the loan when you really need it.
11. Looking for car insurance? Well, guess what?
Drivers with good driving history get better rates as do drivers with better credit scores.
12.  It will be cheaper to borrow money
Any type of loan that you go for will have lower interest rates if you have a high credit score.
So anytime you need to borrow money and for any reason, you will be in good shape if you Carry a healthy credit score with you.
13. A good credit score can also get you into an apartment rental easier
Some apartment rental companies will take a look at the prospective buyer's credit scores. They do this to see how responsible and trustworthy they are with their other creditors.
Having a better score can help you get the edge so you get approved for your apartment rental or home.
Intermission: Let's help you expedite the process of getting a great credit score!
Please take a minute to look at our recommended credit repair company below. They can help you to get the credit score of your dreams.
Please note: that they have a 90-day unconditional moneyback guarantee!
---
Let us look at your credit profile and see what we can clean up for you. We have an unconditional 90-day money-back guarantee. Try Sky Blue Credit! today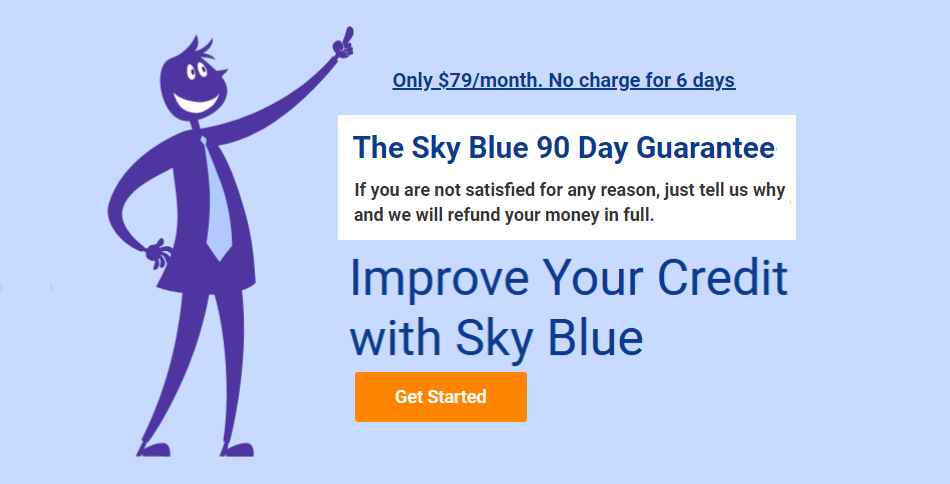 ---
If you are more interested in the do-it-yourself, get your hands dirty approach, take a look at the amazing resource, and out of the ordinary clever actionable tasks that we put together on how to raise your credit score fast.
You will find some really cool ideas in that post and how to get the ball rolling so you can get a really good credit score. And quickly too!
14. A good credit score will allow you to get more credit from a diversity of different creditors
Having a diversity of different types of creditors and creditor accounts, and different types of loans actually help improve your score as opposed to just having one type of credit available i.e. 4 store credit cards.
15. You can get a store credit card (on the spot) to get 20% off that initial purchase
Many department store cards offer an instant discount on your initial purchase if you apply for credit.
Be creative and find a great offer for something that you need, and take advantage of that discount!
16. Believe it or not, having a good credit score can help you with dating 
According to a bank rate survey, if you have good credit you have a better chance of landing your dream date!
17. You can get discounts on insurance
Chances are that you most likely will not be denied for insurance, but the higher your credit score that you have will help you to get a lower premium on your car insurance as well as other types of insurance.
18. Having a good credit score will help you build a better reputation
When you have a really good credit score, different offers will start coming in your mailbox.
Other potential creditors will actually soft pull your credit and reach out to you with an offer if you meet their requirements.
19. You will be able to lease office space or business space easier
Again, if you have a really good credit score, it shows that you have a good reputation with financial commitments.
Landlords look for this when they are renting long-term or short-term leases for commercial business space.
Need Help Raising Your Score?
If you would like to help to raise your score so that you can reap all the benefits on this list, why not consider hiring a credit repair company to help you to expedite the process.
See our picks of the most legitimate credit repair companies that will surely help you to reach your goals.
Also, see some really cool tips on how to get an 800 score.